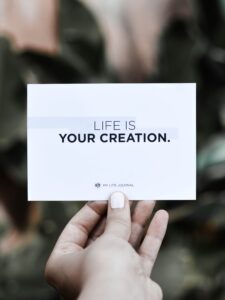 Welcome to my Website!! I am so glad to be able to provide this site for those of you who are looking to start an online business. This will be the introduction of what I have chosen to create as a valuable resource for those interested in pursuing an online Business.
MY STORY
I began pursuing an online career by learning concepts of Marketing. I purchased a Marketing course somewhere around early 2008.
This program taught us the concepts of Offline Marketing as well as Online Marketing. The process was very in-depth and I stumbled along the way. However, it taught me how to stay focused on the overall journey instead of reaching for overnight success. The concept was called Direct Response Marketing.
As far as the online portion, It was about using Google Adwords to find keywords that were converting prospects to customers/clients. The offline portion was about Mindset and creating/revising scripts for cold calling using the Telephone.
We were calling a Targeted audience and not just calling random individuals. To just focus on the online portion, during the training back then it was all about creating Landing pages or data capture pages. Those pages captured prospect information which were collected by an email Autoresponder, like Getresponse, or Aweber.
At that point, the true Marketing components of an email campaign was in place to communicate to the prospect that shows I am providing value to the prospect.
So much so, that the prospect reads my content and looks forward to receiving more content from ME. After several emails from my email campaign have been sent which are simply informational, showing the prospect that I am an expert in my field, I then provided offers.
These offers can be inviting the prospect to a presentation or webinar in those days. At the presentation/webinar, I then go through an entire process of what I am offering to them in detail.
LEARNING IN BITS AND PIECES
I describe who this offer is for thereby making sure I am putting my message in front of the right audience and then introducing myself as the Presenter. I discuss the problem that most people may be facing. describe the problem more in depth as to how it affects people that are trying to improve on trying to start an online business due to no guidance.
After that, I propose a solution and price points to purchase my Solution and then provide Benefits to that solution.
My solution may be to provide an e-book to the prospects or a complete training program that they can sign up to via membership. After that, analyze results and improve from there. I would also add emails with free content and mix in an offer by every 5th or 6th email.
In full honesty, this whole process I just described was not taken advantage of by me nor I did not invest time or dollars to outsource. So many factors were involved and bottom line is it did not get done.
So that is why I continue to push forward and put together a better format in which I need to follow. That format is simply called a PLAN! Either a Written plan or a plan of action to take place via organized training. Only requirements are time, efforts and copy writing once the purchase is made for the training course.
I explained this detailed process of Online Marketing to show that this is a Business and has to be treated as such. For those embarking on this journey, there is no EASY pill to take that will magically cause your website to be flowing with visitors that want to buy from you.
Especially in Year 2020 where the internet has been in existence for a little over 20 years and expanded the business process tremendously. Tools have become more advanced and more websites have been created since 2008.
This is not to scare anyone away because the Good thing is, most of the website owners will not engage in the training that I will be presenting to those of you who choose to join the online training platform I am presenting from this site. So, you will be a STEP above the competition already.
WHY YOU WANT TO HELP PEOPLE
The answer for me is simple. I want to help aspiring entrepreneurs because I used to be in that same predicament. I needed help at one point in time. So, when I searched for solutions, I received an overwhelming response and once I narrowed it down based on my preferences, I chose the best solution for me.
Therefore, my goal is to provide others with one of the Best solutions to begin their online business by Offering a web training platform called – WA (Wealthy Affiliate).
It's no different from someone asking me a question and then being able to provide an answer to them. So, my why is centered around fulfillment. I want to be the go-to Person where if someone is searching for how to build websites or how to grow an online business, my website will be in the top search results.
It's also called having a win-win process. It's a win for the person looking and it's a win for me having my site as an available option for them to choose. From my standpoint, I believe that offering quality product/Service will be awarded to them should they choose my offering.
THE GOAL OF MY SITE
My goal of this website is to provide great resources that will assist someone looking to start and/or grow an online business. It's about providing quality information for those that are looking to enhance their knowledge in the online business niche. It's all about breaking down problems of doing this type of endeavor and overcoming those problems with easy-to-do Solutions.
I'm here to help in any way I can. I may not always be readily available as I get busy on several projects, however, if you have any questions, feel free to let me know and I will be respond as soon as I can.
All the best,
Reggie Greene Jr
www.affiliatebusinesscreator.com